While out at dinner with her family, 23-year-old Kelly Stanley's nine-month-old daughter Maya needed to be fed.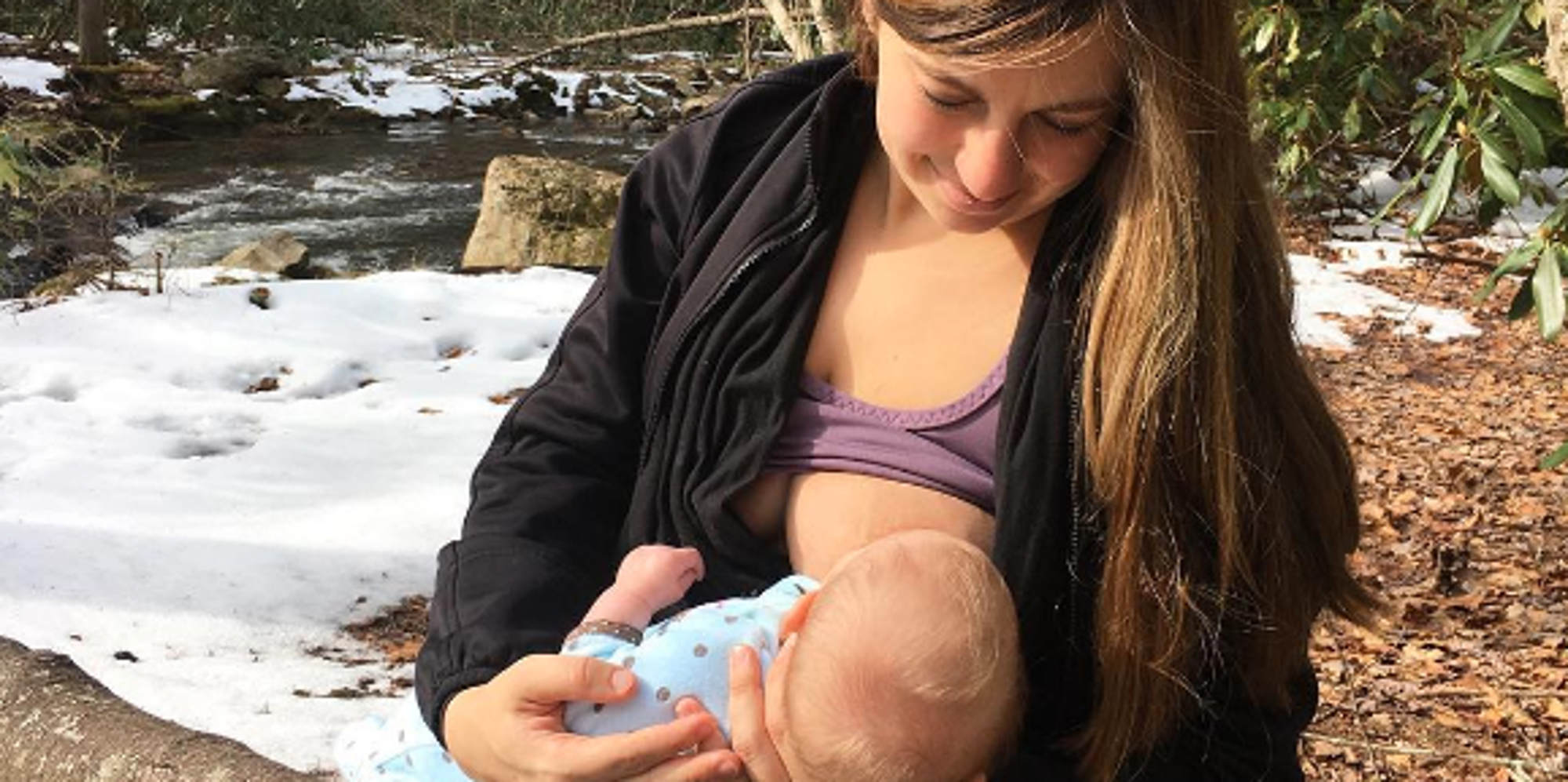 Maya was getting "irritable", and it was clear to Kelly that she was hungry, so she did what any good mother would do and began breastfeeding her child. She was not at all expecting the response that she got from her own parents who were sat across the table from her.
"Someone at the dinner table then grabs one of those cloth napkins and tries to toss it over me," she said in an Instagram post about the incident. The Daily Mail reports that the 'someone' in question was actually Kelly's father.
"I asked him what he was doing, and he said he was trying to cover me. We were at Bonefish, and apparently that is too 'nice' of a restaurant to nurse a baby uncovered."
"I wish I could say I was polite and respectful about the situation. Actually, I lied. I don't wish that. I went off on him and I'm glad I did. You know why? Because the gesture was humiliating. Because no woman should ever feel like she is being inappropriate or immodest by feeding her baby, anywhere, ever."
Her mum told her she was being inconsiderate to the people who 'don't want to see that'.
It is a mother's instinct to feed her child when her child needs to be fed. There is nothing rude, sexual, crass, or inconsiderate about it. If people don't want to see it, they don't need to stare. As a matter of fact, nobody should be staring in the first place. We've all been hungry, and we've all been breastfed! It's not a woman exposing herself in a nice restaurant, it's a child receiving the nourishment and nurture that it needs to be healthy.
Kelly received a lot of support on her Instagram post, from the many thousands who share her perspective on the matter. Nobody else in the restaurant seemed to complain or be upset about what Kelly was doing – just her own parents.