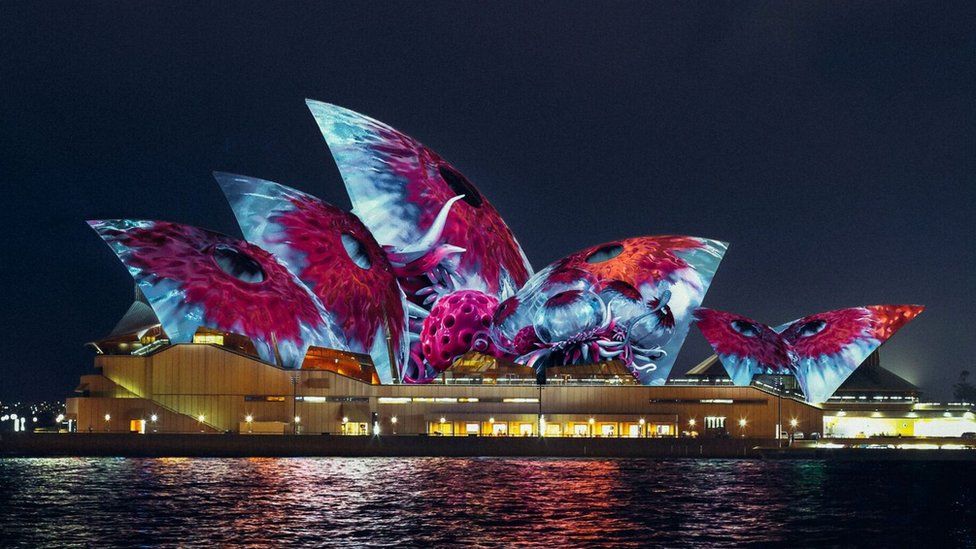 The Sydney Opera House will be lit up with the colors of imaginary creatures inspired by science-fiction and nature. The colorful motion graphics created by Ash Bolland will light up the iconic sails of the Opera House to help kick off the Vivid Sydney Light Festival.
Bolland, who is a television advertisement and music video director, said: "each creature represents a different emotion," and his goal was to turn the opera house into a real-life organism.
Bolland's spectacle, entitled Audio Creatures, will be backed up by the music of Amon Tobin, a producer from Brazil.
Ash created the artwork on his computer and an animation company took care of the motion graphics. When creating the images to be projected onto the Opera House, his goal was to turn the building into a brand new entity reminiscent of an old science-fiction film of the 1980's.
The illumination of the Opera House is part of the Vivid Sydney Lights Festival and it features music and art projects from the 26th of May until the 17th of June. The festival began in 2008, and it initially brought a crowd of 200,000 while last year there were 2,300,000 people at the event. The spectacle is great for the local economy, adding A$110 million to the community; while attracting all kinds of international tourists.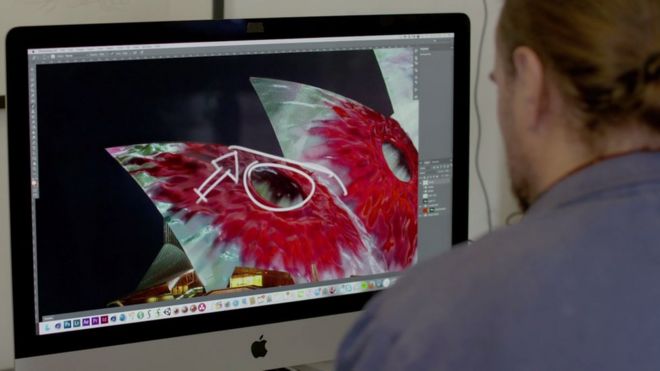 This year, the streets in the city center will be littered with street art and the Royal Botanic Garden will be decorated with giant sunflower sculptures. At the Taronga Zoo in Sydney, Tasmanian devil-shaped lanterns, and crocodiles, as well as a giant 20m shark, will enthral the visitors.
But by far, the main attraction will be the illumination of the sails of the Sydney Opera House, which according to Ash, is all about bringing the community together. Bolland said he wants to bring his kids and introduce them to the fantastic nightlife of Australia. The city is notorious for the summer, but Vivid Sydney is an event that irradiates through the nights of the winter.