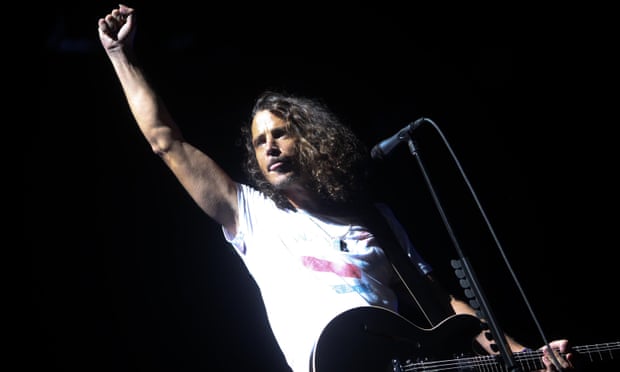 Chris Cornell, lead singer of legendary American grunge band Soundgarden, and also the early 2000's rock band Audioslave, has died at the age of 52. Brian Bumbery, in a statement to the publication the Associated Press, said Cornell died in Detroit on Wednesday night.
Brian said his death came suddenly and was unexpected and his family, including his wife, are shocked. The statement released said Cornell's family would be working meticulously with the coroner to determine the cause and asked the general public to respect their privacy at this time.
Cornell was touring with his band Soundgarden and was previously tweeting happy messages about a packed show the band played in Detroit just a few hours before he died suddenly.
Many of his cohorts and peers paid tribute to the singer, including Jimmy Page from Led Zeppelin, Mark Lanegan from Screaming Trees, Billy Idol, and Jane's Addiction and Red Hot Chilli Peppers guitarist Dave Navarro.
RIP Chris Cornell
Incredibly Talented
Incredibly Young
Incredibly Missed. pic.twitter.com/pKNI4tKiXz

— Jimmy Page (@JimmyPage) May 18, 2017
SO SO stunned to hear about Chris Cornell! Such a terrible and sad loss! Thinking of his family tonight! RIP

— Dave Navarro (@DaveNavarro) May 18, 2017
Soundgarden was an integral part of the grunge scene of Seattle in the late 1980s and the early 1990s, playing with bands like Nirvana, Alice in Chains, Pearl Jam, Mudhoney, Green River, and the like.
In 1991, Chris recorded a supergroup album with the name Temple Of The Dog which included men from Alice in Chains and Pearl Jam.
Similar to Nirvana, Soundgarden was the first band signed to the independent label Sub Pop before making their jump to a major label. The band was famous for its dark, aggressive, yet melodic sound backed by Cornell's powerful vocals.
Soundgarden sold over 10 million albums in the United States alone and was nominated for nine Grammy Awards over the career, winning two of them. They went on hiatus in 1997 but reformed in 2010. Their most recent album was titled King Animal in 2012, and they had been in the middle of recording new tracks for the next album.
Not long after his breakup with Soundgarden, Chris recorded a solo album before being added to the roster in another wildly successful band, Audioslave which was made up of former Rage Against The Machine members including, Brad Wilks, Tim Cummerford, and Tom Morello. Their album in 2002 was a massive success, and it went triple platinum in the United States.
Cornell also recorded the song; You Know My Name with the film score composer David Arnold, which was used as the opening song and the theme of the movie Casino Royale introducing Daniel Craig as James Bond in 2006.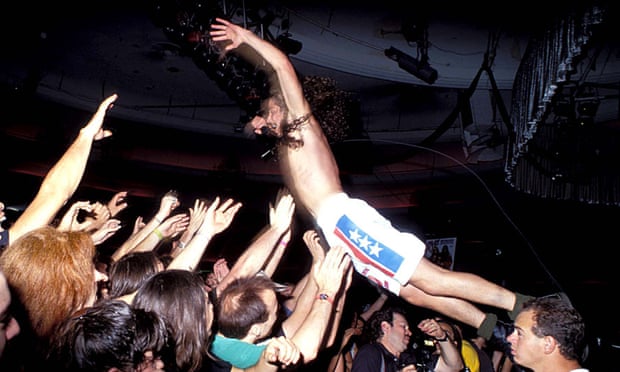 Cornell, like many of the singers of famous grunge bands, struggled with drugs and alcohol. He checked into a rehabilitation facility in 2003 and had been sober ever since.
In an interview with Spin magazine, he said, "I actually like rehab a lot. It's like school; it's interesting."
The singer revealed that he would often drink before they played shows and he would even put whiskey bottles where the water bottles would sit on his mountain bike. He remarked that when he quit biking, all he did was drink.
In an interview with Details magazine, Chris said when he became an adult he "did everything (he) could get (his) hands on."
The moment he started doing drugs was the moment he stopped wanting to care.
In 2012, Cornell and his Vicky started a charity that helps children get out of poverty and homelessness. They had two sons together, Toni and Christopher Nicolas, Cornell also had a daughter with the first wife and former manager Susan Silver.