This morning, An engineering company funded by Silicon Valley launched their first 3-D battery-powered printed rocket from the Mahia Penninsula, New Zealand. On its official Twitter account, Rocket Lab said, "made it to space. Team delighted."
The launch of a low-cost 3-D printed rocket is an essential step in the development of spacecraft for two reasons: Not only does it bring down the cost and break logistical barriers regarding space travel, but it also cemented New Zealand's status as an unlikely front-runner in aeronautics and rocket technology.
Rocket Lab – a company that's funded from Los Angeles but based in New Zealand – has marketed its services as a way for companies to launch their satellites into the atmosphere without breaking the bank.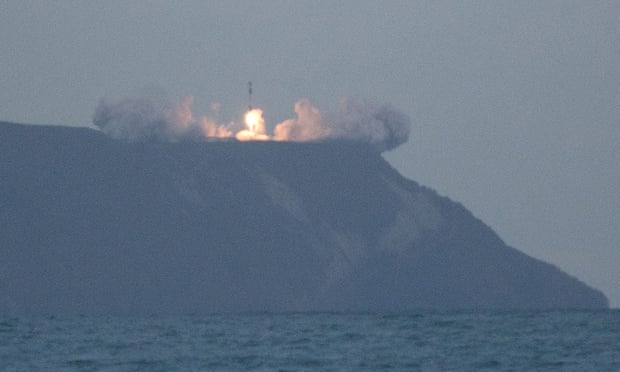 Peter Beck – the Rocket Lab founder and CEO – said in a statement it was their goal to develop a launching system that can be manufactured in mass numbers. Their "ultimate goal is to make space accessible," and to make launching technology cheap, efficient, and easy.
The aeronautics firm has been busy in the last year preparing for the trial launch and last week they were given the signal to being the program by the US Federal Aviation Administration, the firm watching the rocket's flight.
New Zealand is currently preparing to create a new agency in anticipation of becoming a powerhouse in aeronautics and space technology.
In the United States, ships and planes need to be "re-routed" every time a rocket is sent into the atmosphere, which makes the process slow and inconvenient in the skies of North America, but the exosphere and thermosphere (layers of the atmosphere) above New Zealand are far less busy than that of the United States. Because of that fact, the country is in a great position to send satellites around the north and south poles.
Despite their success, some communities in the area including the Maori people were not happy that access to formerly public spaces during their launch was blocked.
Pua Taumata, a Mahia farmer, said "the rockets have taken over their lifestyle," because areas are closed off while launching is in progress. Pua added that they will be sending a rocket into space every 30 days now, so the rate of which farmers can access their land will decrease significantly.
Despite the change of lifestyle, Taumata is willing to look at the bright side and see the opportunities the program could bring.
He said, "I'm for technology, and a lot of things could come of it through education," because it gives their children more options to choose for careers and no one every thought New Zealand would have a space industry until now.
Rocket Lab is one of the 30 companies and firms globally creating small satellite launching systems as an alternative to big-budget space programs. The company released a statement revealing its budget increase of $148 million.
Rocket Lab has several high-profile clients, including NASA, Planet, Spire, and Moon Express. The company will conduct a few more tests before it begins their commercial operations next year.