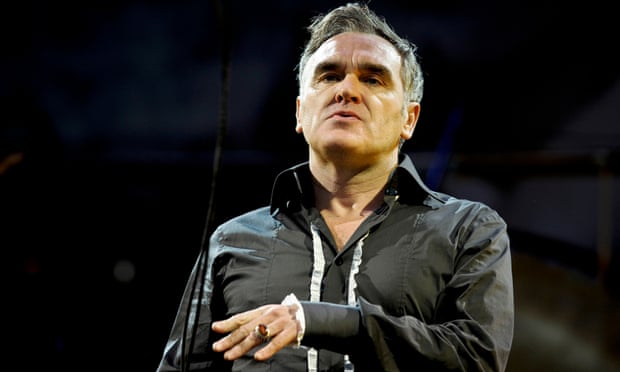 Morrissey, the legendary singer from Manchester, has slammed politicians for their reaction to the terrorist attack in his hometown that's left 22 people dead and put 59 people in the hospital. The former Smiths' frontman claimed the politicians aren't at risk of being attacked, while the rest of the country is bearing the brunt of the extremism.
Morrissey referred to the government's immigration policy as not being subjected to change no matter how many bombs go off or attacks have occurred. It has been reported that the attacker, named Salman Abedi, was British-born and from Manchester but his parents were new immigrants to the nation.
Morrissey suggested the MP's in Britain were too scared to call the man an Islamist extremist. People often accuse politicians of political correctness when discussing Islamic extremism because government officials are restraining from labeling the attack as an assault of extremism due to its effect on the Muslims in the nation. Government officials try to avoid labeling it as an attack related to the religion because a majority of its followers don't identify with the extreme part of the faith.
Morrissey wrote on his Facebook page that everyone in Britain is "petrified" to say in public what they all say in private. Politicians are protected from acts of terror while the public represents the victims of the attacks.
Morrissey claimed their prime minister lives in a "bullet-proof bubble," and she doesn't need to identify dead people in morgues in the city of Manchester.
He went on to say the phrase "will not break us," actually means that the tragedy will not affect the prime minister or her policies regarding immigration. He claimed the young people are already "broken," before sarcastically thanking Theresa May.
Sadiq Khan, the mayor of London, was criticized by the singer as well when he said the politician failed to condemn the Islamic State after it claimed they were responsible for the terror. A link to the organization has not been confirmed yet, and no one is sure if anyone else helped him.
Khan released a statement saying that London "stands united" with Manchester after the attack. He went on to say it was a cowardly act of terrorism that affected thousands of teenagers and children.
Morrissey shot out at the Queen as well, saying the praise she has received for her "strongly worded" criticism of the attackers is "absurd." The Smith's singer pointed out that her criticisms are mostly lip-service because the Queen didn't cancel her garden party at the Buckingham Palace.