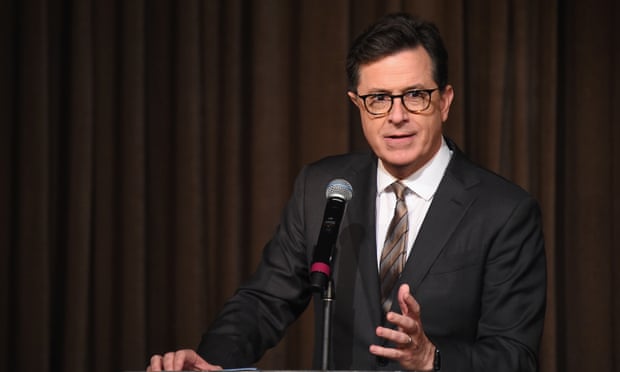 The FCC, or the Federal Communications Commission, has stated it will not enforce any disciplinary actions against Stephen Colbert after viewers complained regarding his joke about Donald Trump and Vladimir Putin.
The Commission revealed that it had received thousands of letter regarding the May 1st episode of the Late Show with Colbert. Stephen said on the show that the "only good thing Trump's mouth is good for is being Vladimir Putin's c–k holster."
In the aftermath of Stephen's joke, social media users kickstarted the #FireColbert hashtag that became a trend globally. Variety magazine released a statement from an FCC spokesperson that said the enforcement bureau of the agency has looked at the complaints and the material that was the subject of them and it determined there was nothing "actionable" about them under the rules of the FCC.
The body's chairman, Ajit Pai, said they would apply the law as it has been laid out by the Supreme Court and the other courts and they'll take the actions that are appropriate depending on the circumstances.
The chairman and the FCC have been slammed recently for attempting to do away with "net neutrality" rules created by the Obama administration that was constructed as a way of protecting free communication on the internet.
Critics claimed the FCC's changes would threaten free speech and users would be at the mercy of broadband providers and they could eliminate new services.
Despite Colbert potentially losing his job, Stephen has managed to win the ratings war with other late night shows, taking the top spot away from the Tonight Show for the first time since 1995.