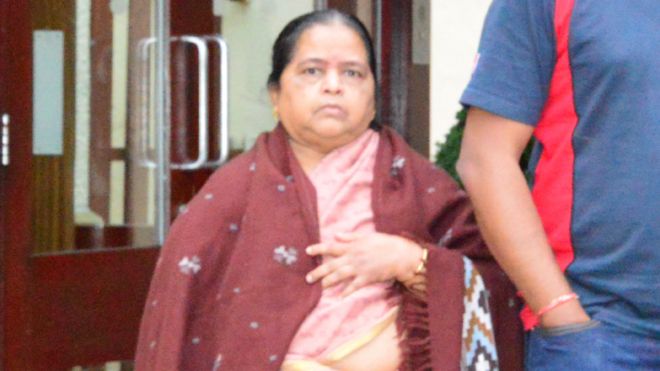 59-year-old Kalyani Uthaman was killed in August of 2012 on holiday when she was critically burned in Newcraighall at the Premier Inn. The woman suffered from multiple organ failures, and she died in the hospital a few weeks later.
Despite the hotel owner claiming it was an "isolated incident," the family of the woman sued the hotel for six-figures to pay their hospital fees.
Their lawyer at the time stated the hotel did not fulfill its obligation of having a thermostatic valve to fix and monitor the water's temperature.
Sundar Uthaman, 44, said he feels "vindicated" because the settlement demonstrates that Whitbread acknowledges they did something wrong.
Sundar said he was "still angry at what they did," and the fact that they waited until the end of the proceedings to issue an apology bothered him.
The son of Kalyani wants to make sure this tragedy never happens to anyone else, so it's his duty to call attention to what happened to his mother and his family.
The 44-year-old man felt that he needed to bring to light the fact nobody told him or his family what had happened to his mother, and why the water was so hot. He said although it's good to finally reach a settlement, he feels disappointed because he wanted the evidence to be heard in court.
A spokesman for the Crow Office said the family of the victims was told at the beginning of 2014 that a Fatal Accident Inquiry would not be conducted.
The incident was investigated by the authorities, but the council of the health and safety experts agreed there would not be a case for a "discretionary Fatal Accident Inquiry and no recommendations for a sheriff to make," because an investigation would not be to the interest of the public.
A spokesperson for the Premier Inn issued a formal apology saying they were sorry the accident had occurred.
The spokesman went on to say the company takes countless bookings each year and they wanted to reassure their guests that the death of Kalyani was an isolated incident. They continuously monitor the water temperature and keep in line with the industry standards laid out by the National Health Services, as well as the Health and Safety Executive.
Glenn Miller said he believed the hotel did not take care of Mrs. Uthaman properly and there was a case to be made in common law.
He said, "they failed in their duty" to care for the elderly woman and she could've been protected had the guidelines of practice been obeyed.
The Uthaman family, as well as their lawyer, revealed they couldn't understand why they can't hold a fatal accident inquiry into the death of Kalyani to stop it happening again in the future.