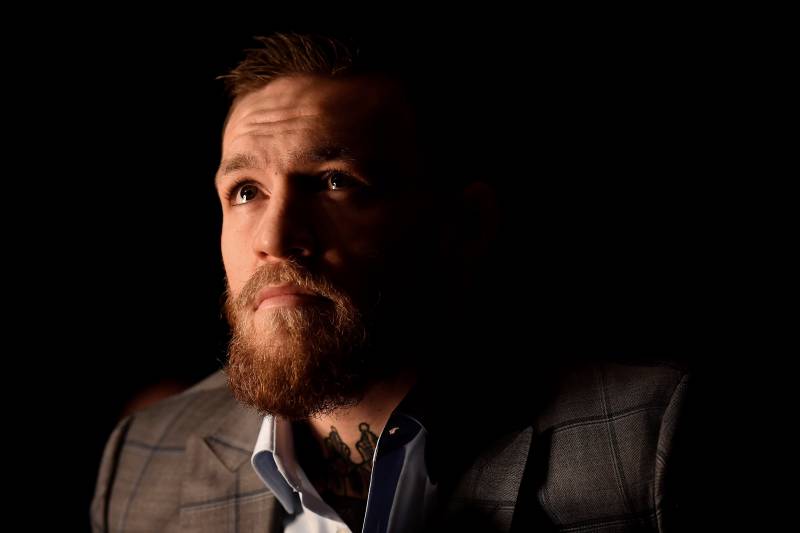 Conor McGregor has solidified his contract to fight boxer Floyd Mayweather Junior and is waiting for the man to respond in the next few days. In a statement, John Balfe from TheMacLife.com said it was an honor for them to sign the record-breaking deal with the UFC and Paradigm Sports Management.
He went on to say the most important part of the "historic" contract has been signed and he wants to congratulate all the people involved. John stated that they are waiting for Al Haymon and Mayweather's signature.
Conor went on to Twitter to rustle up his fans:
Let's go get some boxing ones now son. pic.twitter.com/KwBkFriTto

— Conor McGregor (@TheNotoriousMMA) May 18, 2017
A showdown between the pair has been on the tables for a long time, ever since Money's retirement in 2015. Mayweather announced in March he would come out of retirement to fight the Irishman, and he pushed him to "sign the paper."
On Wednesday, Dana White who is the president of the UFC said he had negotiated a deal with McGregor, and his attention would now switch to Mayweather.
The fight is considered to be highly lucrative for both men and will generate them both large amounts of money if an agreement can be had.
McGregors fight with Eddie Alvarez at UFC 205 in November was watched on Pay-Per-View 1.3 million times and it broke the 2016 $17.7 million record at the Madison Square Garden.
Dana White estimated with Colin Cowherd on The Herd lastmonth that Floyd would make over $100 million for the duel and Conor would make $75 million.
Mayweather is 40-years-old and has been retired for a long time but his boxing skills allowed him to go 49 fights undefeated. McGregor is a mixed martial artist and to some people his skills are "irrelevant" in the upcoming fight.
Nevertheless, the fight will be one of the biggest events in the history of combat sports.