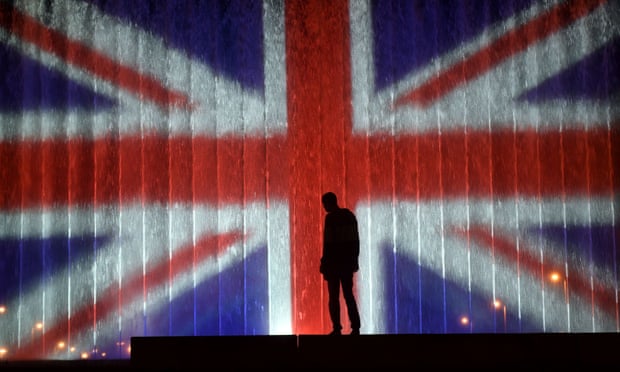 Cities all over the globe have shown solidarity with the victims of Manchester by projecting the Union Flag on to famous buildings and sending out messages of support at several sporting spectacles.
Dubai goes big. #Manchester pic.twitter.com/Jqc3wAnb7I

— ian bremmer (@ianbremmer) May 23, 2017
Saw this photo on Facebook tonight showing HSBC building in Hong Kong #Manchester pic.twitter.com/8MSVJrI2jP

— Marianne Bray (@mariannefbray) May 23, 2017
Brandenburg Gate this evening #Manchester #solidarity pic.twitter.com/36QlNsdGra

— Ciara Doherty (@ciarathedoc) May 23, 2017
The Adnoc Group tower was lit up with the British Flag in Abu Dhabi, the home of Sheikh Mansour who is the owner of Manchester City.
#ADNOC HQ displays the #British Union Jack in solidarity with the victims of Manchester attack pic.twitter.com/uWatIQachL

— AdnocGroup (@AdnocGroup) May 23, 2017
The Orlando Eye in Florida paid tribute to the Manchester bombing with the colors of the Union flag.
Our ❤️ goes out to those affected by the attack on the Manchester Arena. Tonight the Eye will be lit in Union Jack colors. #ManchesterStrong pic.twitter.com/4iAOIoX2Cb

— The Orlando Eye (@theorlandoeye) May 23, 2017
During a game between the New York Yankees versus the Kansas City Royals, the British national anthem, God Save The Queen, was played in tribute to the Manchester attacks.
.@Yankees play 'God Save the Queen' before game vs. @Royals https://t.co/po95MqB6oo pic.twitter.com/DUq0OEJk5H

— NY Daily News Sports (@NYDNSports) May 24, 2017
The Eiffel Tower in Paris and the Empire State Building in the Big Apple turned out the lights in support of the victims.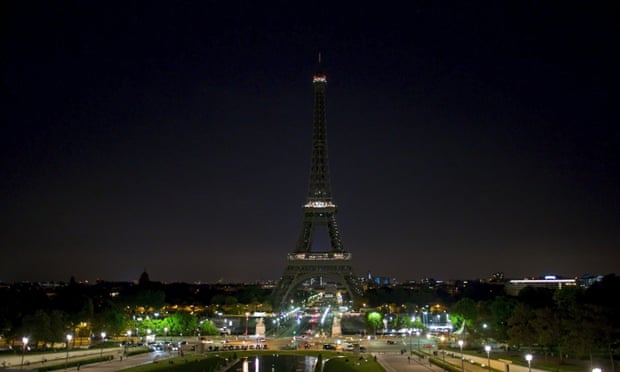 In deep sympathy for the lives lost in Manchester, England last night, we will remain dark this evening. 📷: @isardasorensen pic.twitter.com/QOnxlkCaY1

— Empire State Bldg (@EmpireStateBldg) May 23, 2017
Fountains in Zagreb, as well as the city hall in Tel Aviv, were lit up in tribute to the terror attacks.
Tel Aviv City Hall is illuminated with the Union flag in solidarity with the residents of #Manchester and the British people. 🇬🇧🇮🇱 pic.twitter.com/lmTLRhCPUh

— Avi Mayer (@AviMayer) May 23, 2017
Thank you Zagreb! Hvala Zagreb! #Manchester pic.twitter.com/yFfFIcvP2v

— UK in Croatia 🇬🇧 (@UKinCroatia) May 23, 2017