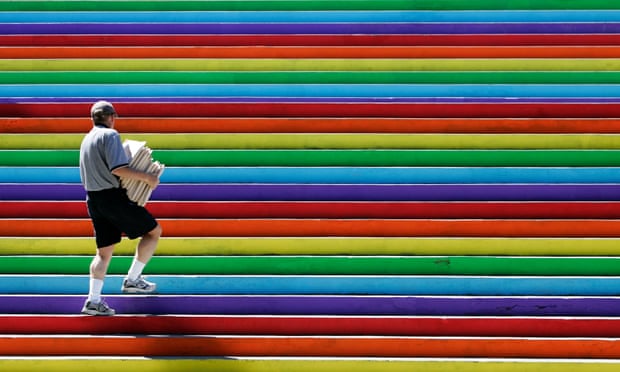 The government of Canada has claimed it will come out and officially apologize to the LGBTQ2+ community for decades of pushing out homosexuality from the public and military service.The government said it is scheduled to apologize formally at the beginning of fall.
The Prime Minister's special consultant on issues facing the LGBT community, Randy Boissonnault, will lead the campaign to encapsulate the entirety of the injustices inflicted by the federal government onto the community over 30 years.
The plan to apologize comes right after the announcement of a $600 million class-action lawsuit by former members of the military and public servants who were discriminated against because of their sexuality, sexual orientation, or gender expression.
Boissonnault released a document stating the government would acknowledge the role it played in the discrimination faced by LGBT Canadians. He said the government is committed to righting the wrongs inflicted over the past three decades, and the first step is apologizing near the end of 2017.
The government is currently contemplating as to whether the apology will include pardons or some monetary compensation. Advocates have pointed to Germany who recently introduced legislation to financially compensate victims of discrimination. The government has been avoiding an official apology, but advocates have noted that because Germany did it, the Canadian government should also do the same.
The LGBTQ2+ community filed the class action lawsuit for what lawyers have called the "purge," government action that sought to push homosexuals out of the military and the government because of a "threat to national security."
According to the lawyers, the expulsion of the community began during the Cold War, with the last documented cases occurring twenty years after homosexuality was decriminalized in 1969.
A device was developed called the "Fruit Machine" which was designed by Ottawa University to find homosexuality although it was never conclusively thought to be effective at differentiating between heterosexuals and non-conforming sexual orientations.
Many people have signed on to the class-action lawsuit, according to a Toronto lawyer named Douglas Elliot, who is also a gay rights activist.
He said it was a brutal and senseless campaign and the government should apologize. He announced the news that the government planned to make an apology and said that the country was making up for past mistakes.
He said he is "mystified" that the federal government has been slow to rectify the situation and they have been "undelivering" as of late.
According to the lawyer, the lawsuit will proceed as planned despite the apology and the federal government needs to provide relief to the people who have suffered under the oppression of the system. He explained that the reality is many people were negatively affected by the law and some people even died, which is a horrendous fact.