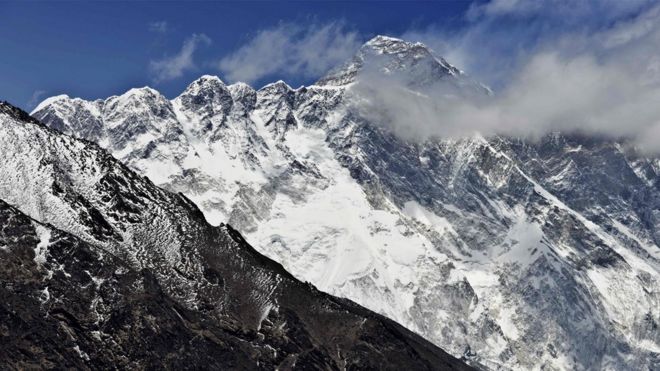 Four people on Mount Everest were found dead inside a tent, bringing the landmark's death count this year to 10 people. Their bodies were found by a team of rescue officials who were sent to get the body of a Slovakian climber who died on Sunday on the mountain.
Almost all of the instances of death have happened near what's called the "death zone" where the level of oxygen is so low that people suffocate when in proximity to the area.
Local media in the region stated that the newest deaths are foreign climbers as well as two guides from Nepal.
This year has seen several others killed, including an Australian named Francesco Marchetti, an Indian, Ravi Kumar; Min Bahadur Sherchan an 85-year-old man who passed away attempting to reach the top as the world's oldest person. A Swiss climber named Ueli Steck who was notorious for the sport passed away at the end of April during an ascent to the mountain.
On the other hand, some have been more successful. A 29-year-old man from Spain broke the record for reaching the summit in the fastest time ever without oxygen or rope. Kilian Jornet made it to the top from the side close to Tibet in just 26 hours according to people in his team. However, the record can't be verified until he makes it back.
Anshu Jamsenpa, a woman from India, is believed to have set the record for women for the fastest double climb. She ascended the mountain two times in seven days.
Jamsenpa has to visit with Guinness World Records to inform them of her climbs after they have been proven to be legitimate by the Nepalese Ministry of Tourism.
The time to climb Mount Everest is just five weeks, ending in early June. Most climbers who want to go to Mount Everest leave in May, although there are other times later in the year.
Around 382 people have reached the top of the mountain from the short side so far this season, with at least 120 doing it from the side of Tibet, according to Reuters.
Around 200 people have been killed while trying to climb the infamous landmark since 1920. A majority of those deaths have come after 1980. A fatal year in the history of the mountain was after the death of 24 people in 2015 as a result of avalanches.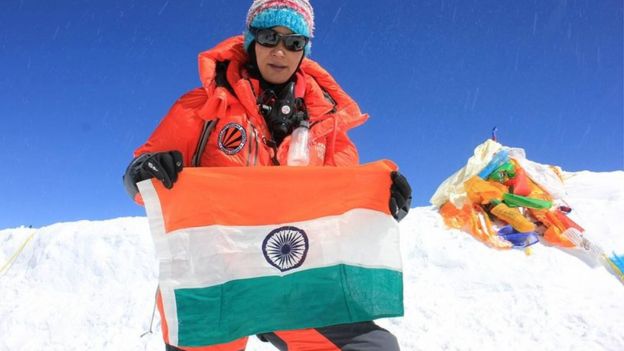 The number of people trying their luck at climbing Mount Everest has skyrocketed in the last 27 years. The Nepalese government abandoned mandates regarding how many people are allowed on the mountain at once.
How do people on Everest die? A majority of the climbers are killed from avalanches, around 29%, while falls are the next biggest cause of fatality coming in at 23%. Around 20% pass away due to exposure of what is called "acute mountain sickness."