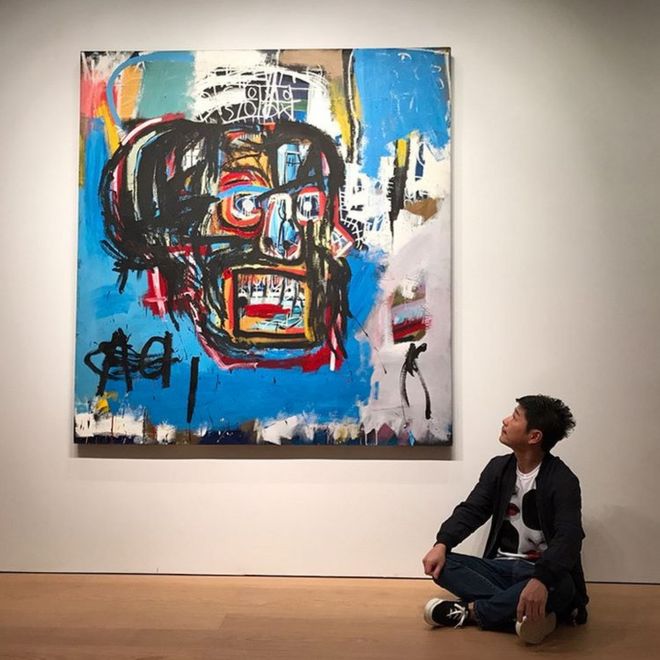 The Jean-Michel Basquiat painting has become the most lucrative painting by any American painter. It is also the most expensive piece of art created by a black person.The work, which is without a name, was done with oil, acrylic, spray paint, and it shows a face in the shape of an aboriginal-inspired skull.
The painting was bought by Yusaku Maezawa, a Japanese fashion designer and business owner of 41-years-of-age who plans to create his own museum in the town of Chiba.
The artwork was auctioned off at Sotheby's, and it lasted just 10 minutes when it was bought by Mr. Maezawa by cellphone. He went on to say on Instagram that the painting filled him with excitement and thankfulness for his passion and appreciation for art. He plans to share it with his community.
Mr. Maezawa bought a Basquiat piece again least year which he paid $57.3 million for a painting depicting a devil with horns.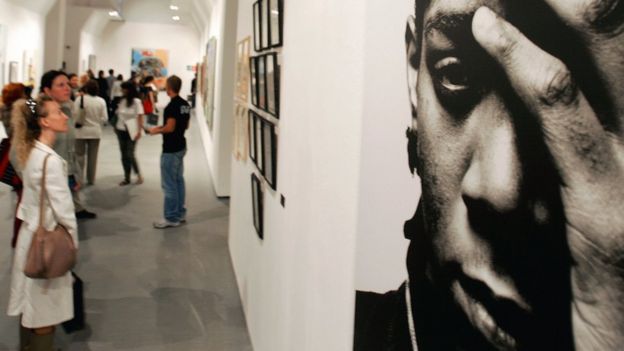 Basquiat was a man from New York who died in 1988 from a heroin overdose when he was just 27-years-old. He had been a painter for only seven years.
Most of the works done by Jean-Michel portrayed the issues of an African American in the United States, according to Laura Bicker from the BBC.
At one point, he sold small pieces of art for $50, and he finds himself now in the same category of prestige as painters like Pablo Picasso and Francis Bacon; among the most expensive artists ever in the history of art whose artwork has sold for more than $100 million at an auction.
Gregoire Billault, who is the head of contemporary art at Sotheby's said to exceed $100 million for a piece of art is extraordinary. She went on to say it states a lot about the talent of Basquiat and the fact that his work expresses such raw emotion.
Jean-Michel Basquiat was born in New York. His father was from Haiti, and his mother descended from Puerto Rico. He quit secondary school when he was 15-years-old, and he attended a school of alternative art.
In the early 1970s, he was a part of a group of graffiti artists who wrote phrases all around Manhattan. He left his home in 1978, and he began to sell postcards and T-shirts to support himself, including one which was sold to Andy Warhol.
His art was shown in Times Square in 1980 and, for the first time, the light of the art world shined on Jean-Michel. He went on to become a prolific artist but eventually developed a problem with drug abuse which ended his life in 1988 in his studio in Manhattan.