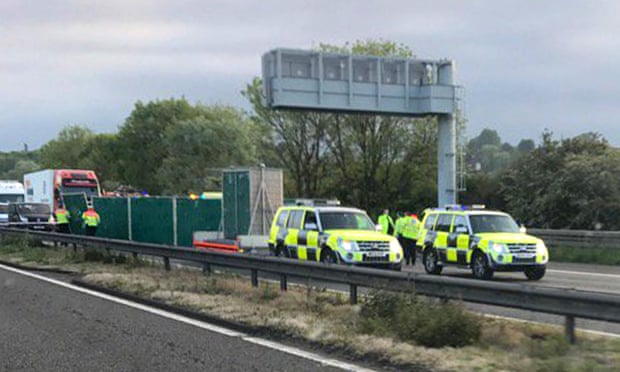 The driver of a lorry has been arrested after a crash in which five people died in Staffordshire on the M6. The driver has been detained on suspicion of causing death by dangerous driving, according to the police officials. The collision happened just after 4:30 am on Wednesday between the towns of Stoke-on-Trent and Stafford. The motorway was closed shortly after the incident.
The police of Staffordshire said the southbound carriageway would be closed for some time between the junctions of 14 and 15. Five people died, and one was hurt severely, resulting in a police investigation.
According to Highways England, the motorway is expected to remain out of order until at least the afternoon of Wednesday. Delays on the highway travel all the way up to junction 16 and drivers are urged to find a different route.
The ambulance service revealed the driver of the car and the four passengers had been killed after they crashed with an HGV. A man in his 40s who was also in the car was taken to the Royal Stoke University Hospital and is in critical condition.
West Midlands Ambulance said when they had arrived on the scene they saw a car with six occupants inside that had crashed significantly with an HGV.
All of the passengers except for one in the car were confirmed dead on the scene, while the driver of the lorry remains uninjured.
Police encourage any potential witnesses to come forth with additional information.