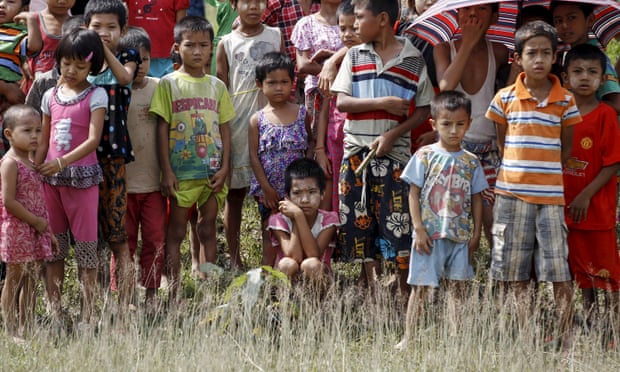 150 children die each day in Myanmar before they turn 5-years-old according to the Children's Agency of the United Nations, in a report calling for the government to end blocks on humanitarian aid to the most affected areas.
Children in the troubled areas are not being helped out of fighting and poverty despite the reforms and reconciliation efforts undertaken by the government headed by Aung San Suu Kyi, who was given a Nobel Peace Prize.
Bertrand Bainvel, a representative of UNICEF to Myanmar, said the alert is an opportunity to make the situation in the broken city more visible and to increase support for the people who need it the most.
Bainvel went on to say there are wide differentials in the town with some families being stuck in poverty or conflict-stricken areas and they can't get access to medical health centers to treat their children for common diseases like pneumonia.
The mortality rate of children is estimated to be around 50 per 1,000 births in Myanmar, while the rate in the United Kingdom is 4 per 1,000.
The report released by the United Nations calls for more aid to help the 2.2 million children affected by violence. They also want to see the end of the use of children as soldiers.
Myanmar has been praised globally for the political reforms enacted after a military-aligned government spearheaded the issues in 2010 which led to the election of Aung San Suu Kyi in 2015 of November. His party ended decades of oppressive rule by the military.
Despite the progress made by the Myanmar government, children are still struggling, and nearly 30% of children under five suffer from moderate or severe malnutrition, and more than half of all children live below the poverty line.
The report acknowledged there had been a lot of change underway in the country, but the progress of the nation is currently slowing down regarding economic and policy reforms. Not only that, but conflicts are escalating in the remote areas of the country.
Aung San Suu Kyi, who is barred from being the presidency because of a constitution created by the military, is the head of state, counselor of the state, as well as the leader of multiple ministries.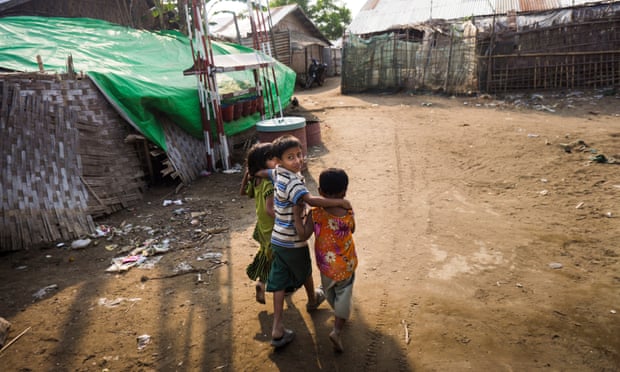 The conflict between opposing forces in the country cause a lot of struggle including the fact that the army blocks aid deliveries in the regions needing it the most.
Kachin, Shan, and Kayin are areas where there is constant clashing between the military of Myanmar and ethnic minorities. Because of this, people find themselves entangled in situations stricken with poverty, trafficking, statelessness; and a lack of health and education services.
In the west of Rakhine, 120,000 people live in refugee camps because of war starting in 2012. There has been an increase in violence against Rohingya Muslims, partly because the government does not provide them with citizenship rights and they are excluded from other people.